with a spirit
of hospitality
and the charm of
Toba
Kisara - Nostalgic Romance Renewal Inn - is a small relaxing
Inn which is on the hill where we can overlook Toba Bay
and includes 16 guest rooms with outdoor hot spring bath.

We renewed some parts of the guest rooms,
the center house and the dining area on the occation
of the 15th anniversary of our establishment in order to deliver the genuine charm
and seasonal foods of Ise, Shima, Toba and other areas of this region.

To those who have patronized us in the past and will meet us in the future,
we look forward to serving you with the hospitality that only a small inn can provide,
a warm natural hot spring, and the most delicious cuisine.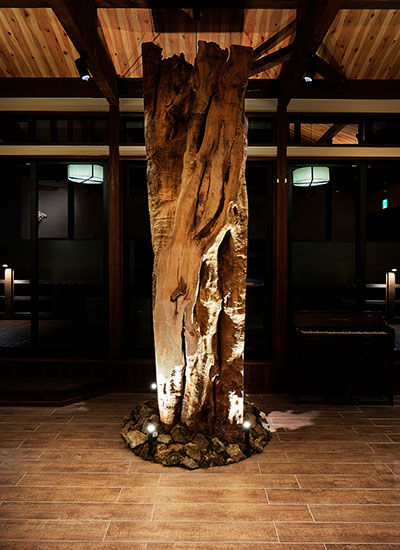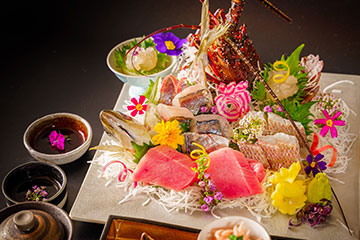 ROOMS
Nostalgia and novelty
for relaxation
All rooms are independent guest rooms with an outdoor bath.
Please relax and enjoy your stay without worrying about the eyes of others.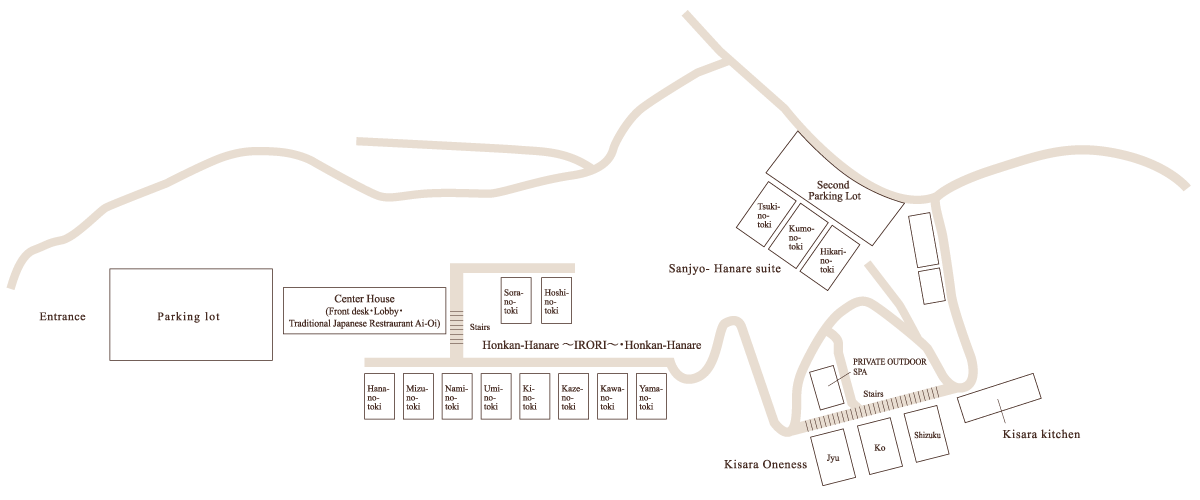 One of the guest rooms
Honkan-Hanare 〜IRORI〜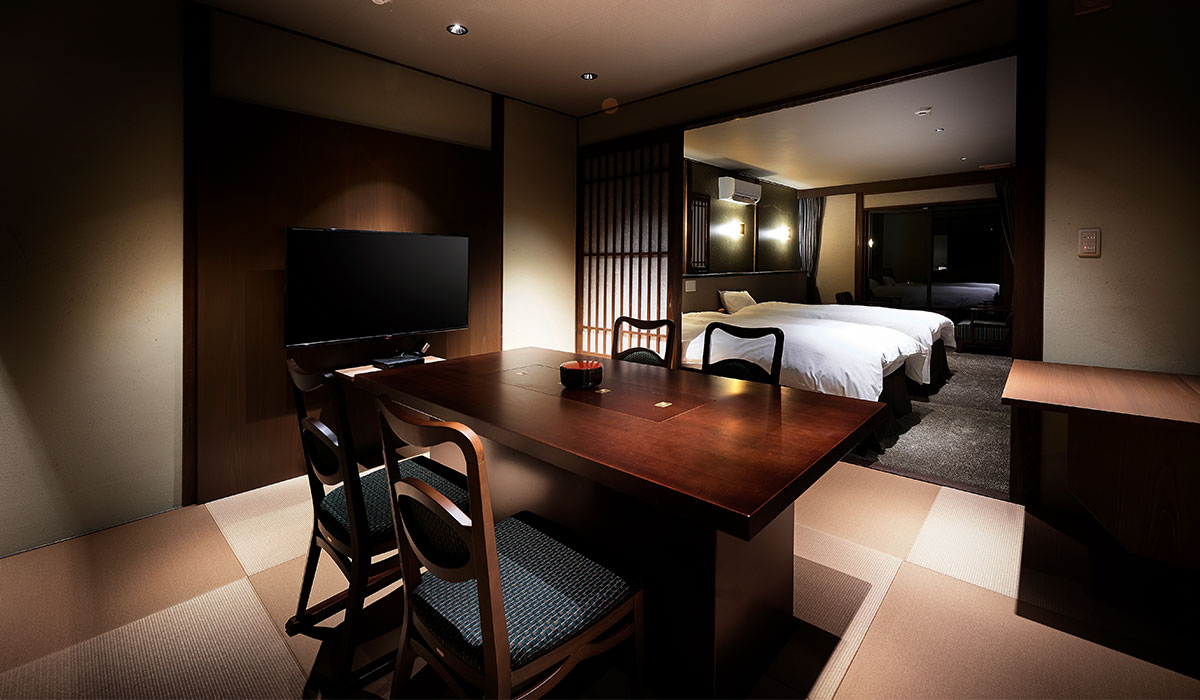 Honkan-Hanare 〜IRORI〜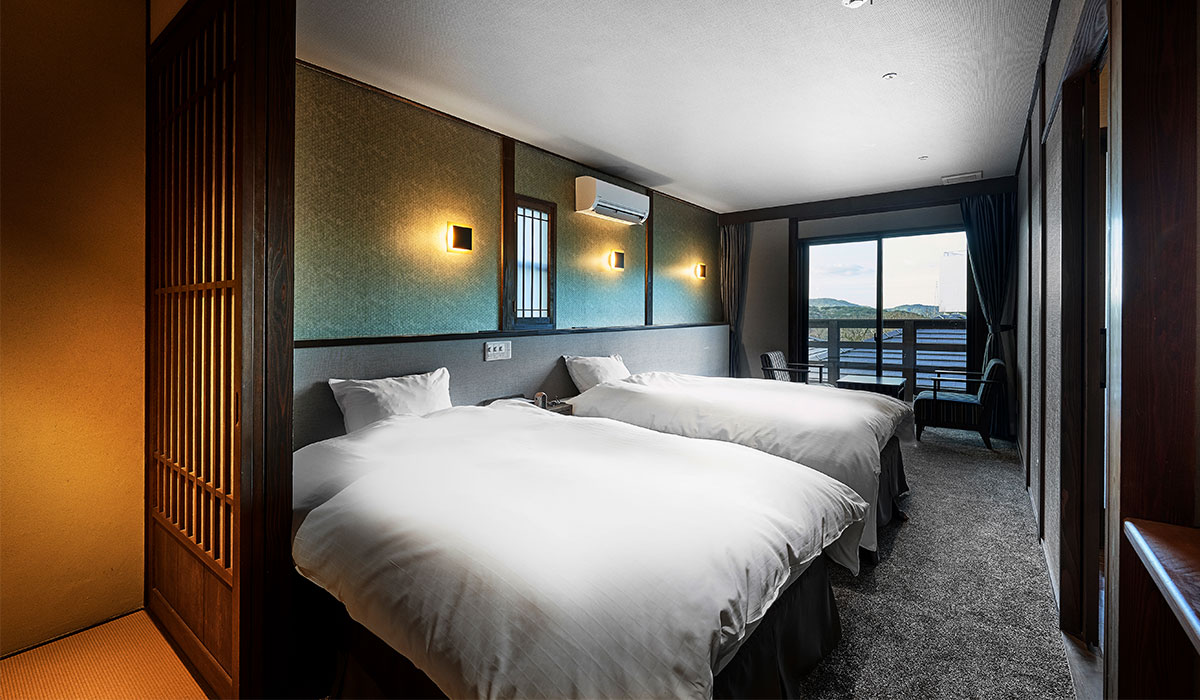 Honkan-Hanare 〜IRORI〜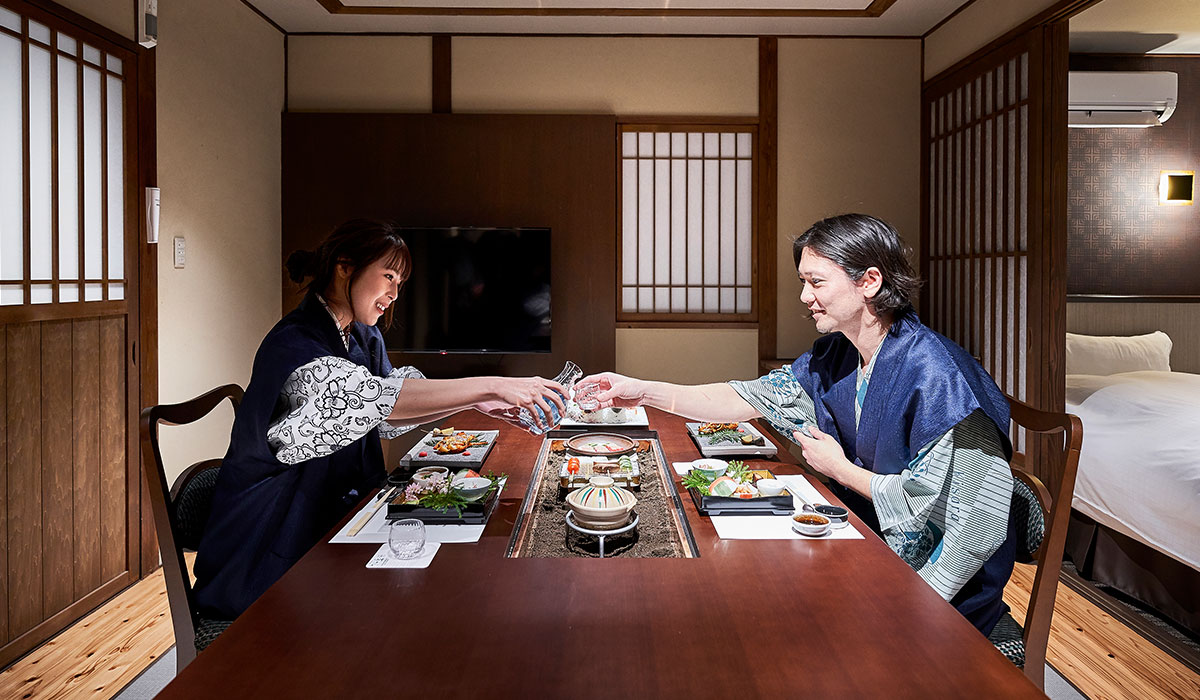 Honkan-Hanare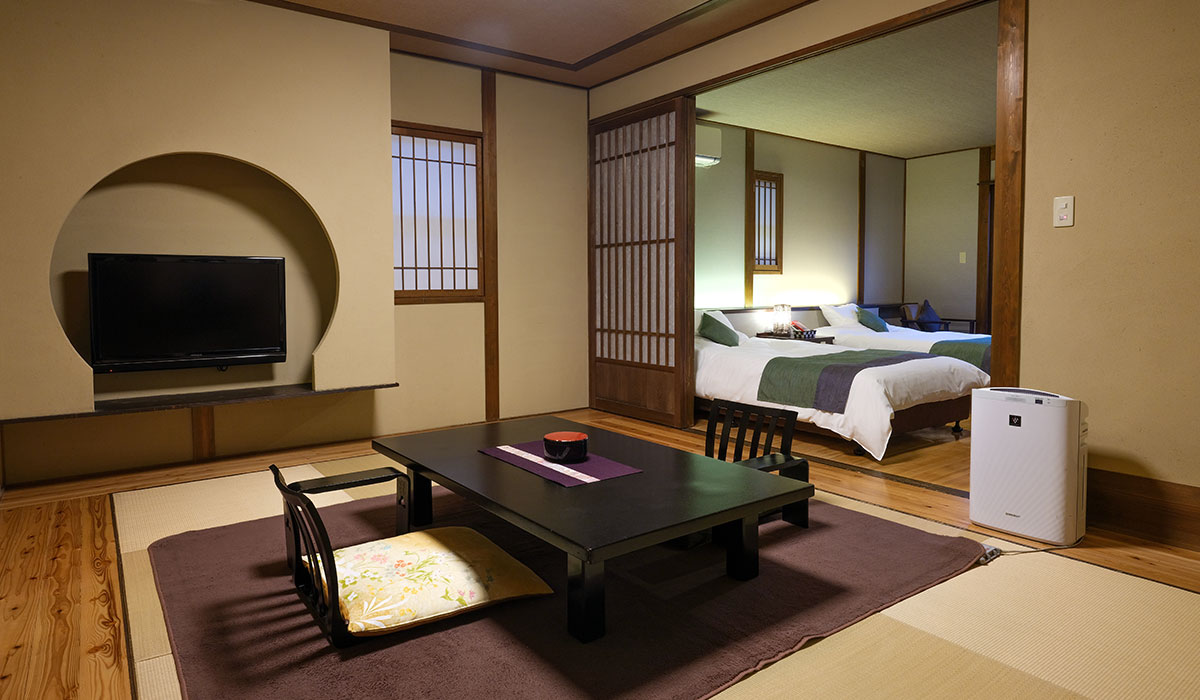 Honkan-Hanare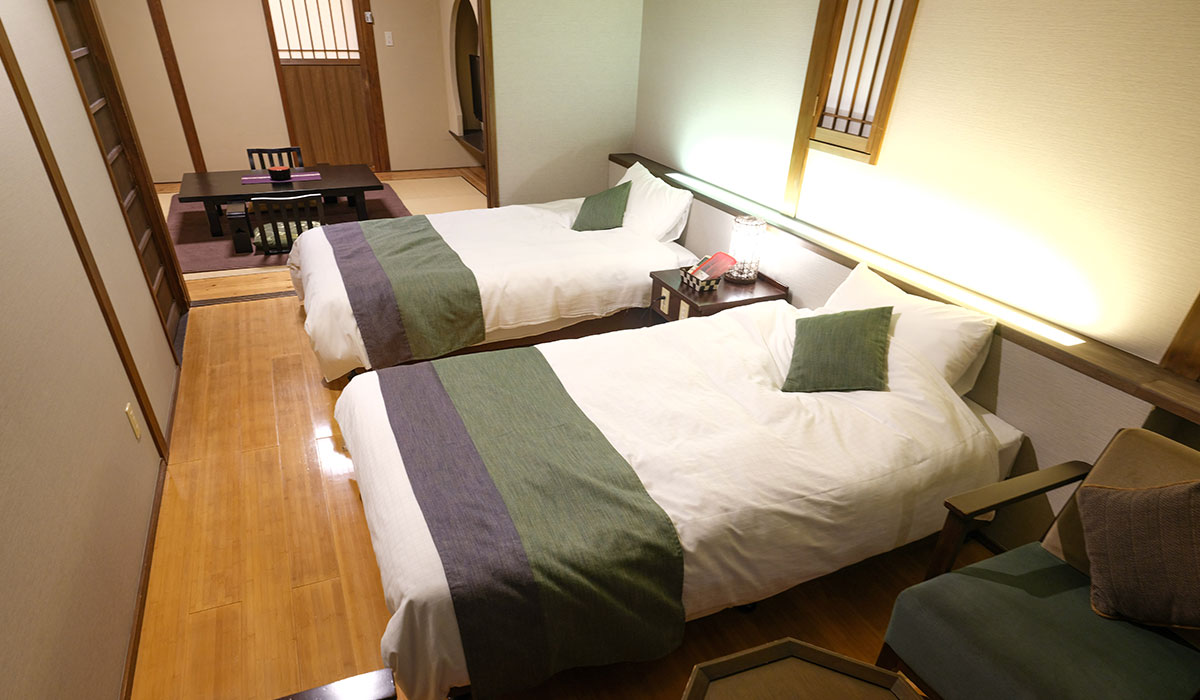 Honkan-Hanare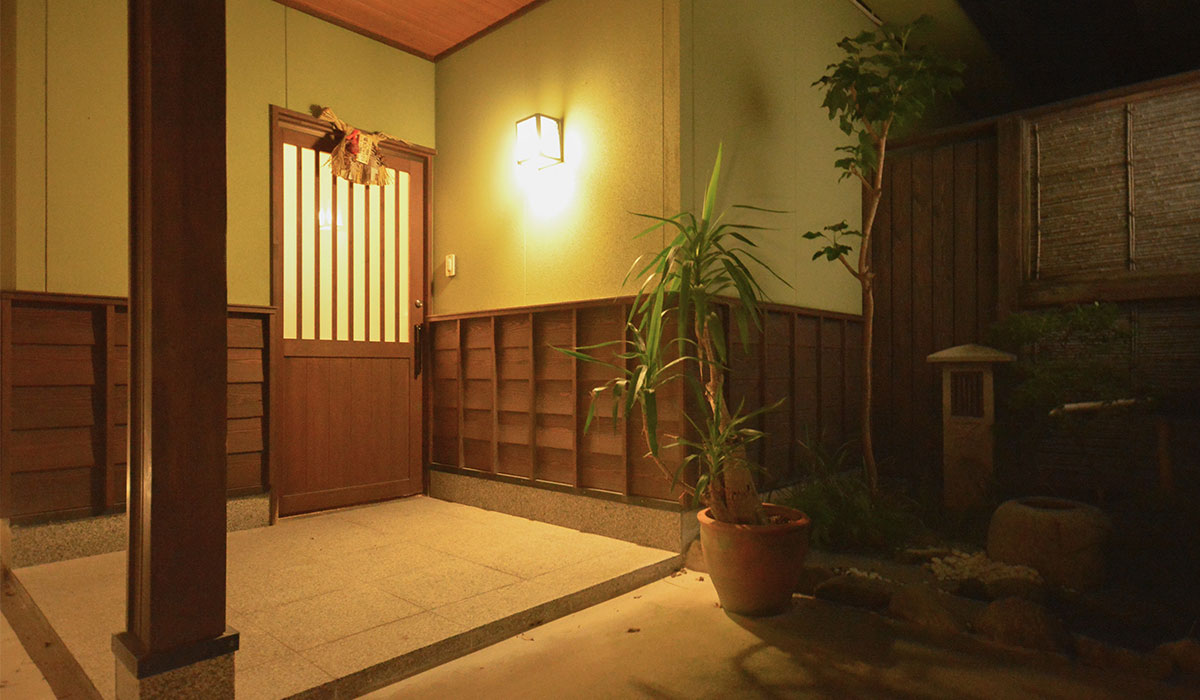 Sanjyo- Hanare suite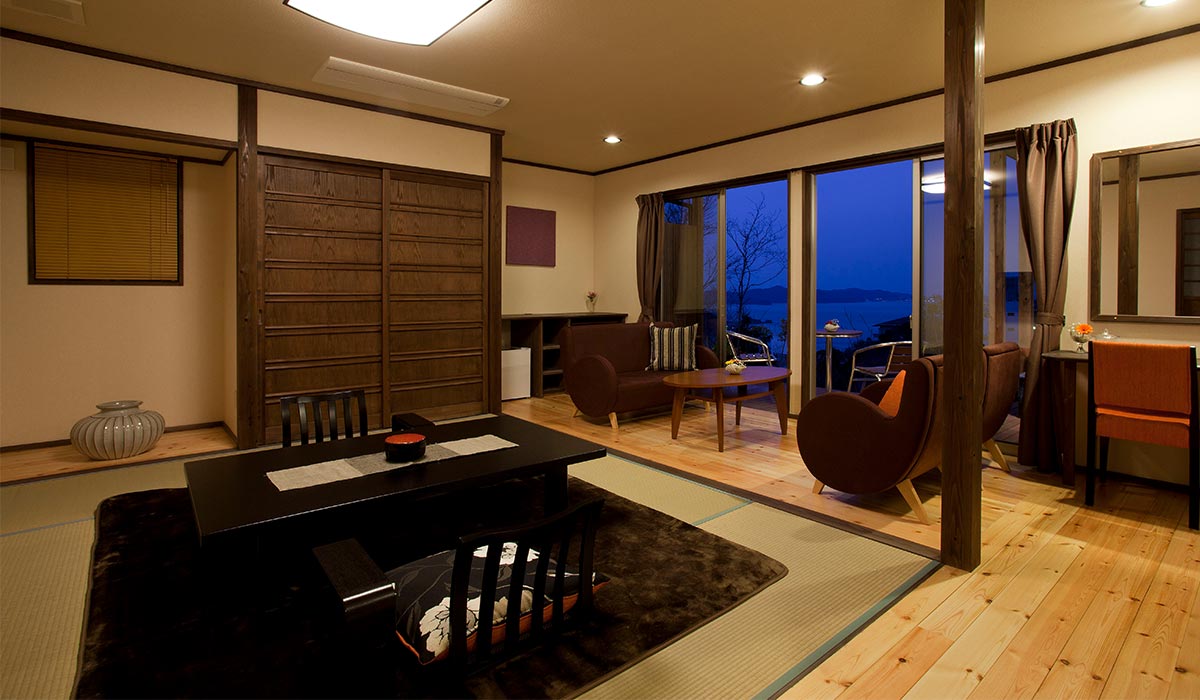 Sanjyo- Hanare suite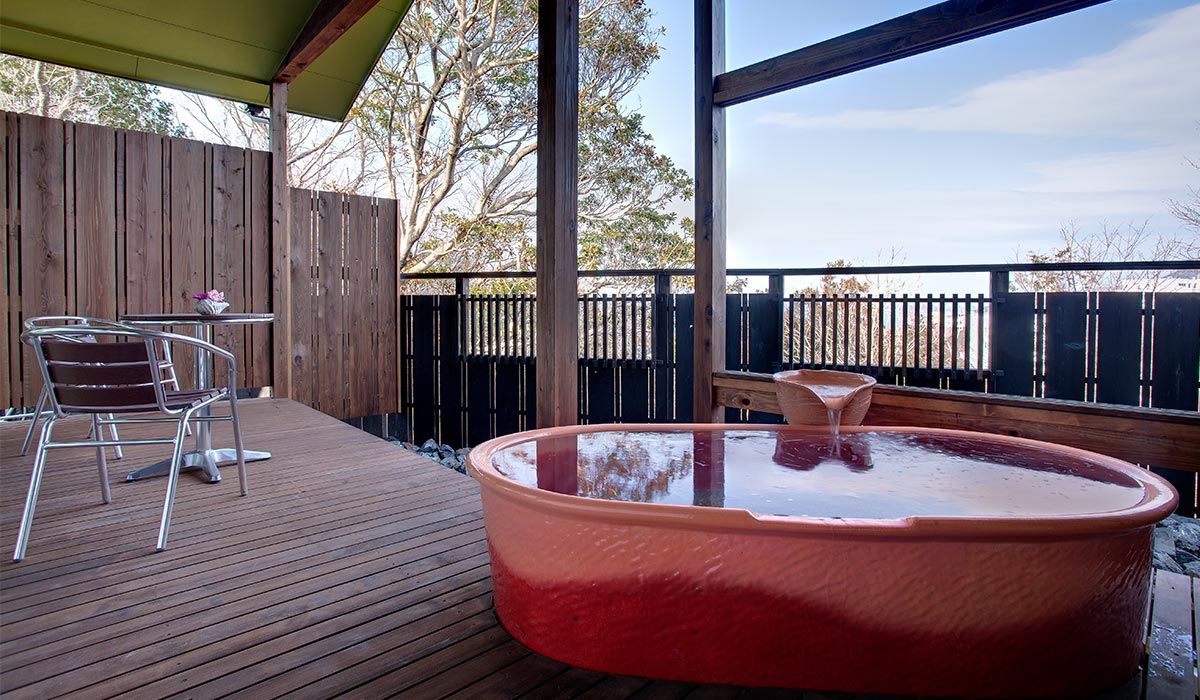 Sanjyo- Hanare suite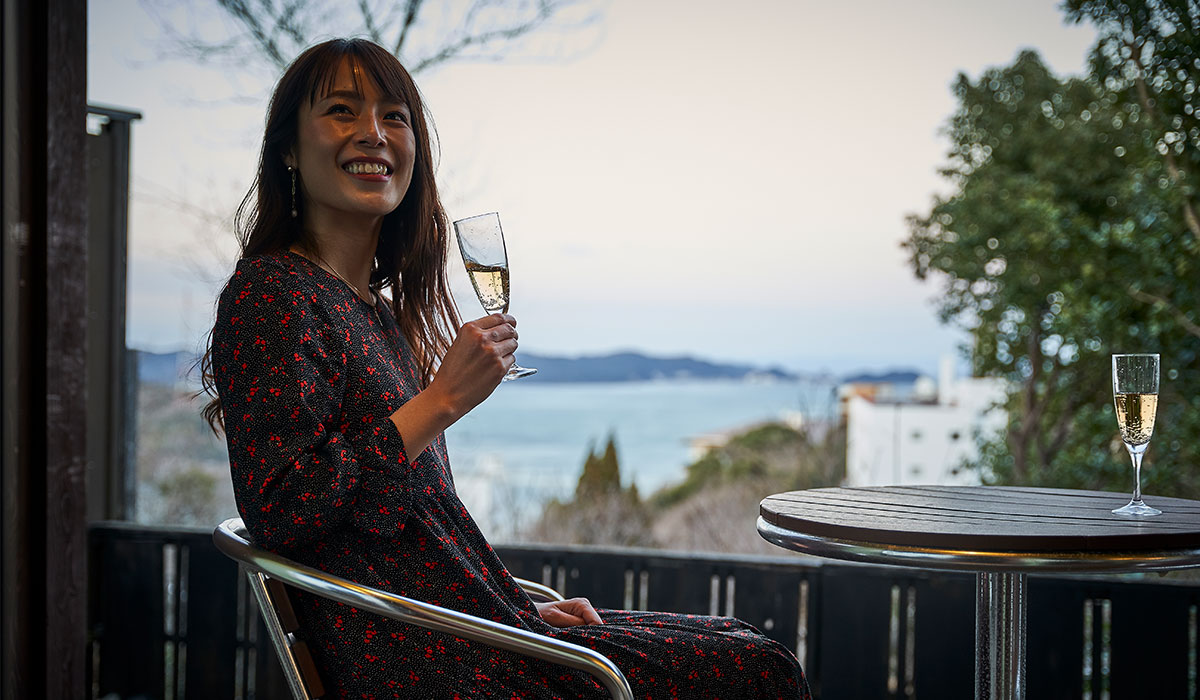 About our guest rooms
Amenities/Accomdations
Cotton kimono ( Yukata ) ・Loungewear (Samue)・Socks・Two-toe socks(Tabi)・Slippers・Bathrobe・Bath towel・Face towel・Body towel・Body soap・Shampoo・Conditioner・Hand soap&Face wash・Electric kettle・Coffee set・Green tea set・Refrigerato・Hair dryer・Electric safe・Large terrestrial digital LCD TV ・Blu-ray player ・Air purifier with humidifier ・Iron( request)・Hair iron( request)・Sewing set( request)・Plastesr・Bidet toilet

Note: If you need a shower cap , hair tie and Nail clipper , please feel free to ask us at the reception.
Items for Men
Hairbrush・Razor・Cotton swabs・Toothbrush
Items for Women
Hairbrush・Makeup remover・Lotion・Emulsion・Cotton pads・Cotton swabs・Toothbrush
Note: We offer colored yukata in the lobby for free.
Check-in/Check-out
Check-in: 3:00PM (Last/5:00PM)
Check-out: 10:30AM
Note: Check-out times vary by room type and accomdation package.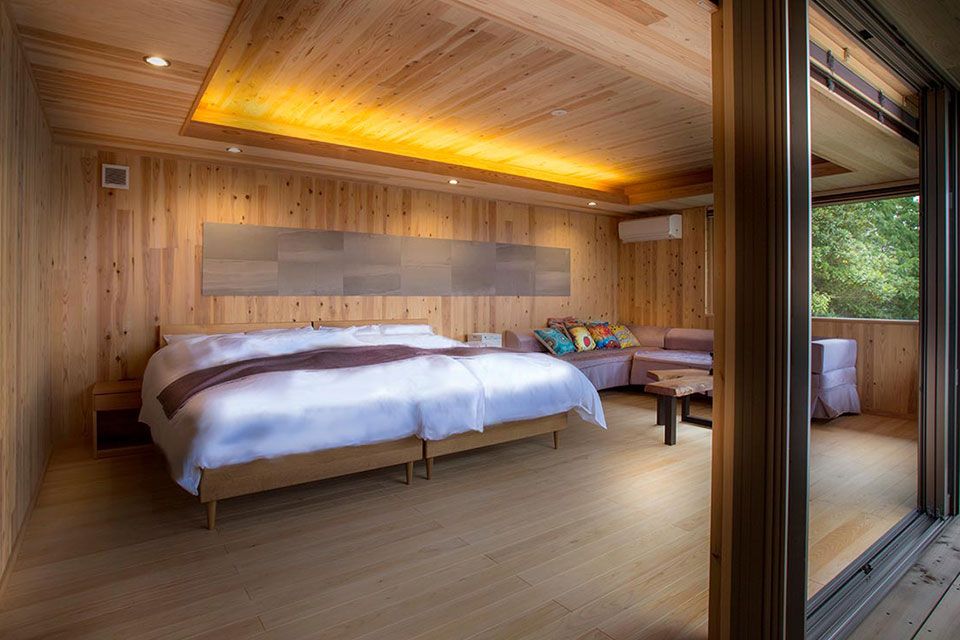 Kisara Oneness
Three building of Kisara Oneness, which are on Kisara property, is like a hideaway villa overlooking Toba Bay from the hill.
They are made of wood, which remain cool in summer and warm in winter,
so that you can enjoy a feeling of oneness with nature.
The rooms have a kitchen and a dining room, and you can enjoy BBQ on the wooden terrace.
The private SPA "Ryu" is available to all guests staying at us.Surrounded by trees, it is like forest bathing.
It is built with a sense of openness so that you can see the sky as it changes with time.
This is the hotel for adults that value a sense of privacy and allows you to relax as if you were in a villa.
CUISINE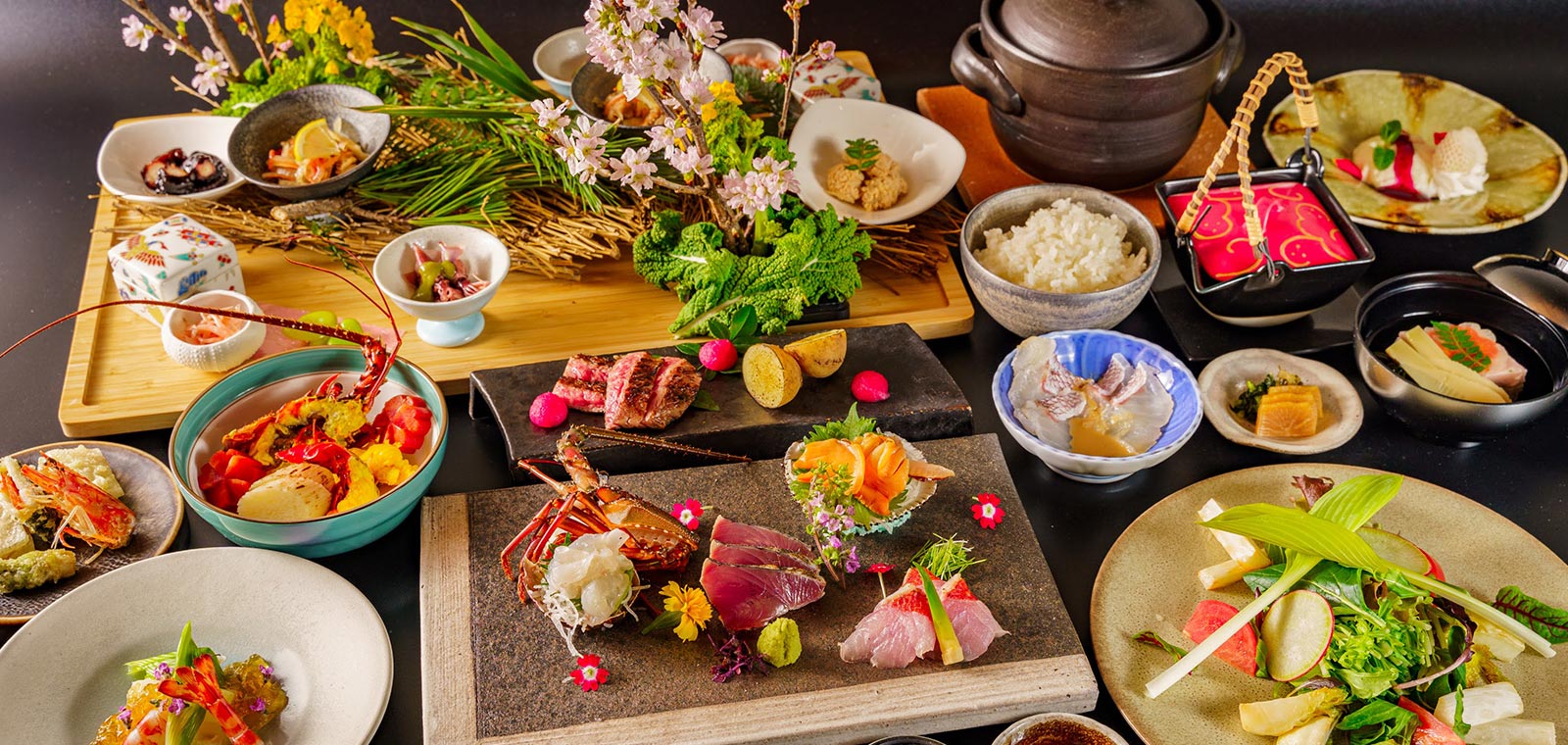 Gastronomic experiences that
boost our senses
At Honkan-hanare 〜Irori〜, you can enjoy gourmet meals around the Irori table, which offers a higher grade of in-room dining services.
At Japanese traditional restaurant Ai-Oi in the Center House, which features an open kitchen, you can enjoy meals with the performance that stimulate all five senses, such as charcoal and straw grilling.
Note : The photo is for reference only. Ingredients are subject to change according to availability and seasonality.
SHAGUJI ONSEN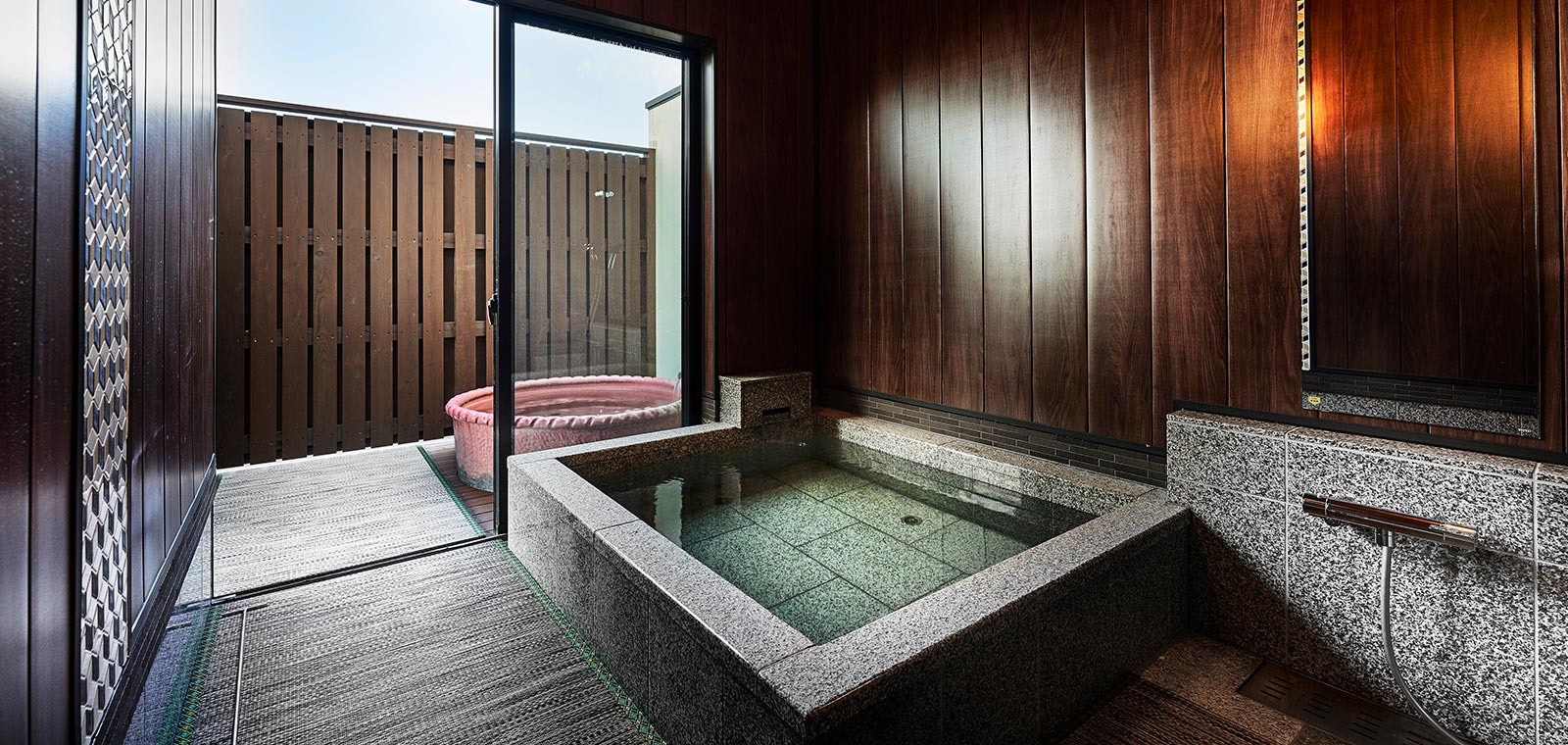 Natural hot spring pumped from
Shaguji Onsen
Shaguji Onsen is situated on the Ano River, on the bank opposite the renowned Sakakibara Onsen.
It is a hot spring with deep ties to Sei Shonagon and flows from the Nanakuri source made famous in the Nanakuri-no-Yu hot springs mentioned in her tale.
The spacious Hiraya(one-storied) guest rooms have an outdoor bath where you can enjoy forest bathing and an indoor bath where you can spend time with your family.
We can adjust the temperature of the hot spring baths. Please do not hestate to make your requests.
Note: There is no large public bath available.
Note: Shaguji Onsen is fed by 100% natural hot spring water with a recirculation filtration system.
FACILITIES
Open kitchen

Meals become more delicious by cooking over charcoal. The far-infrared rays and radiant heat make the surface crispy and the inside plump and juicy with the flavor locked in,vegetables, seafood and meat.The charcoal fire brings out the sweetness and the flavor of the ingredients slowly and sometimes instantly.

Traditional Japanese Restaurant

Ai-Oi

This is semi-private dining rooms with partitions between tables, while maintaining the liveliness of the open kitchen that is conveyed through the hemp-leaf patterned latticework. When the partitions are opened, the dining room can accommodate a maximum of about 20 people.

Projection mapping

We hope that you can get away from everyday life in our two hot springs : an indoor bath on tatami mats with projection mapping for relaxing and an outdoor bath with views of starry sky.
Note : Only the guests who stay in Honkan-hanare 〜IRORI〜 will be eligible for this service.

Hearth (Irori) table

We prepare charcoal made at the Irori table so that you can enjoy a blissful moment when the sounds, textures, and smells of the charcoal, even when dining in your room.
Note : Only the guests who stay in Honkan-hanare 〜IRORI〜 will be eligible for this service.

Center House

The warmth of wood and soft light are used to the place where we welcome guests and send them off, to mark the beginning and end of their visit. Taking advantage of the beautiful shape of the local wood, we created a cherry tree front desk and a maple tree object extending to the ceiling.The artwork of driftwood that has traveled the sea and washed ashore here expresses our wish that the hotel will be a place of relaxation for those who love to travel.

Colored yukata

We offer free rental of coloted yukata to female guests. We have a wide variety of yukata from gorgeous and lovely to chic. Please choose the one that best fits your mood during your stay. In addition to Han-haba-obi (kimono sash) , we also offer one-touch obi belts, which are easy to put on even for those who are not familiar with tying, as well as adult-style Heko-obi (soft kimono sash).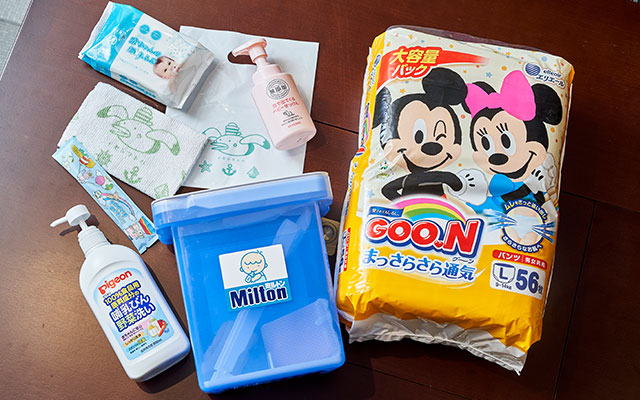 Baby, Mother, Father, Maternity
Suppost Services
We welcome maternity guests and guests with babies.
Meals are served in your room or at the Traditional Japanese Restaurant Ai-Oi,
so there is no need to worry even if you have small children with you.
We have a variety of equipment to support you when traveling with babies, who tend to bring a lot of baggage.
PHOTO GALLERY
ACCESS
By air or train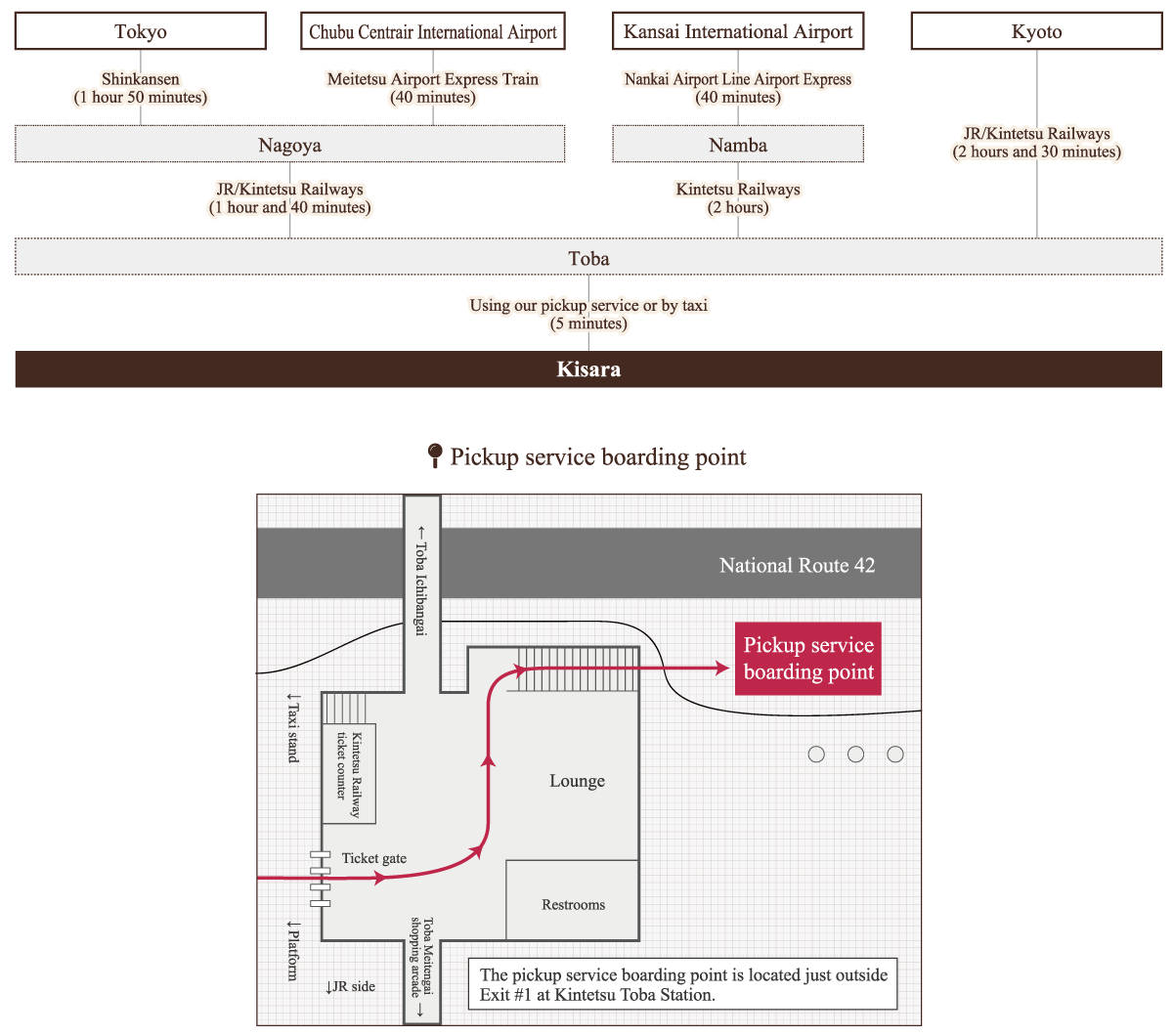 By car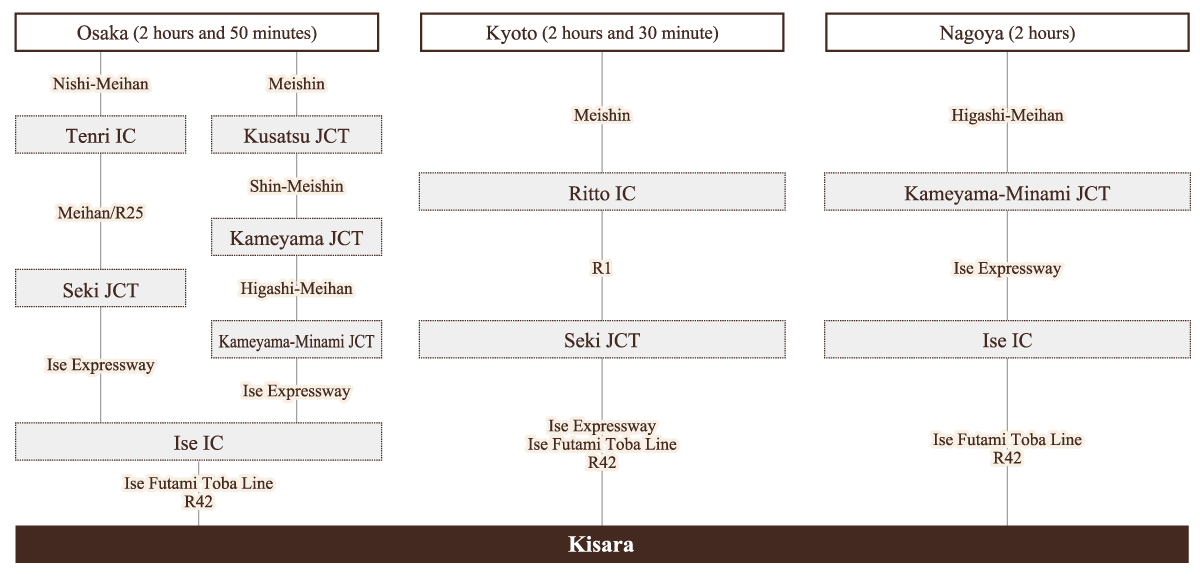 ATTRACTIONS
Toba Aquarium

About 5 minutes away by car

Mikimoto Pearl Island

About 6 minutes away by car

Ninja Kingdom Ise

About 20 minutes away by car

Okage Yokocho

About 30 minutes away by car

Ise-jingu Shrine

Naiku: About 30 minutes away by car
Geku: About 30 minutes away by car

LOVE TOBA

About 6 minutes away by car
FAQ
We're coming by train. Do you have a pickup service?

Our pickup service operates on the following schedule between JR/Kintetsu Toba Station and Kisara free of charge.
Departs Toba Station at 2:45 PM, 3:15 PM, 3:45 PM, 4:15 PM, and 4:45 PM
Departs Kisara at 10:00 AM, 10:30 AM, and 11:00 AM
Note: Please make your reservation for pickup service from Toba Station at least one day prior to your stay.
Is WiFi available in the rooms?

Yes. All rooms are equipped with free WiFi.