WELCOME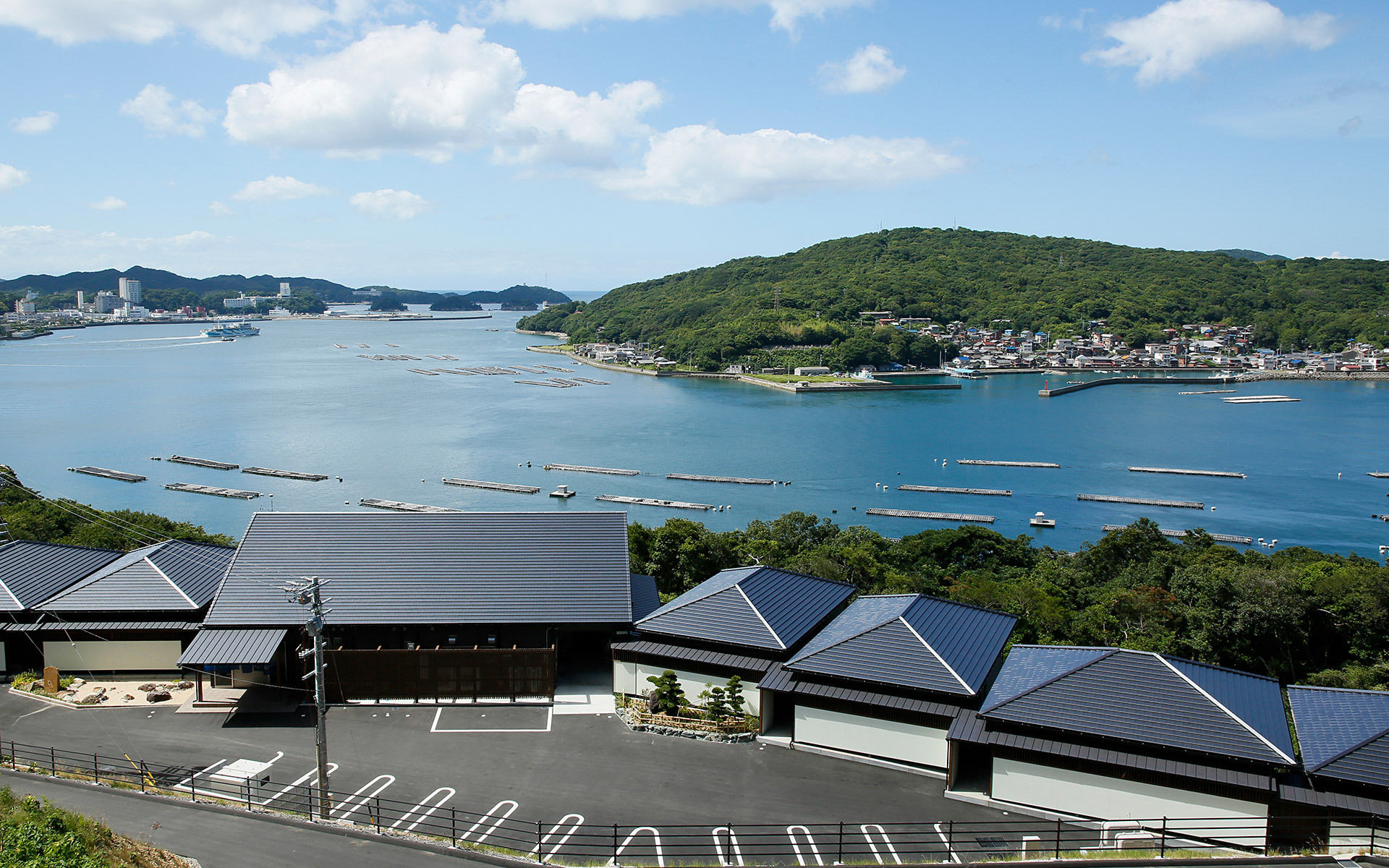 We're located just five minutes by car from the heart of Toba city. We are perched on a high vantage point overlooking Toba Bay and its remote islands, a spot that is sure to set the stage for your special moments.
People love to watch the colors of the ocean change in every season, time of day, and angle of sunlight, and we've named each of our guestrooms after a shade of blue to reflect the inspiring power of those scenes.
So sit back, relax, and take in the ever-shifting gradations of color in the sea and sky. And when night falls, you'll be treated to a glittering blanket of stars.
GUEST ROOMS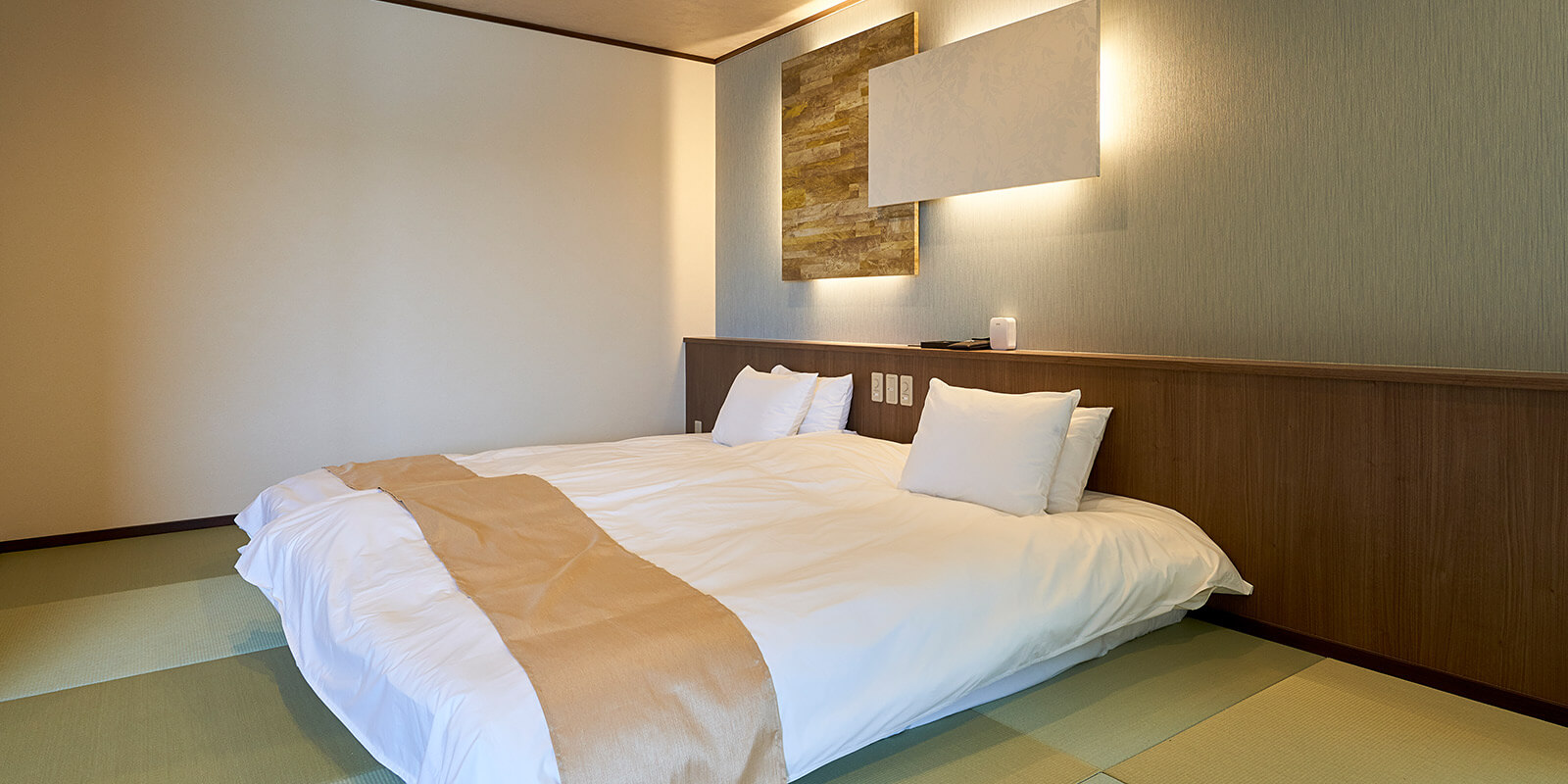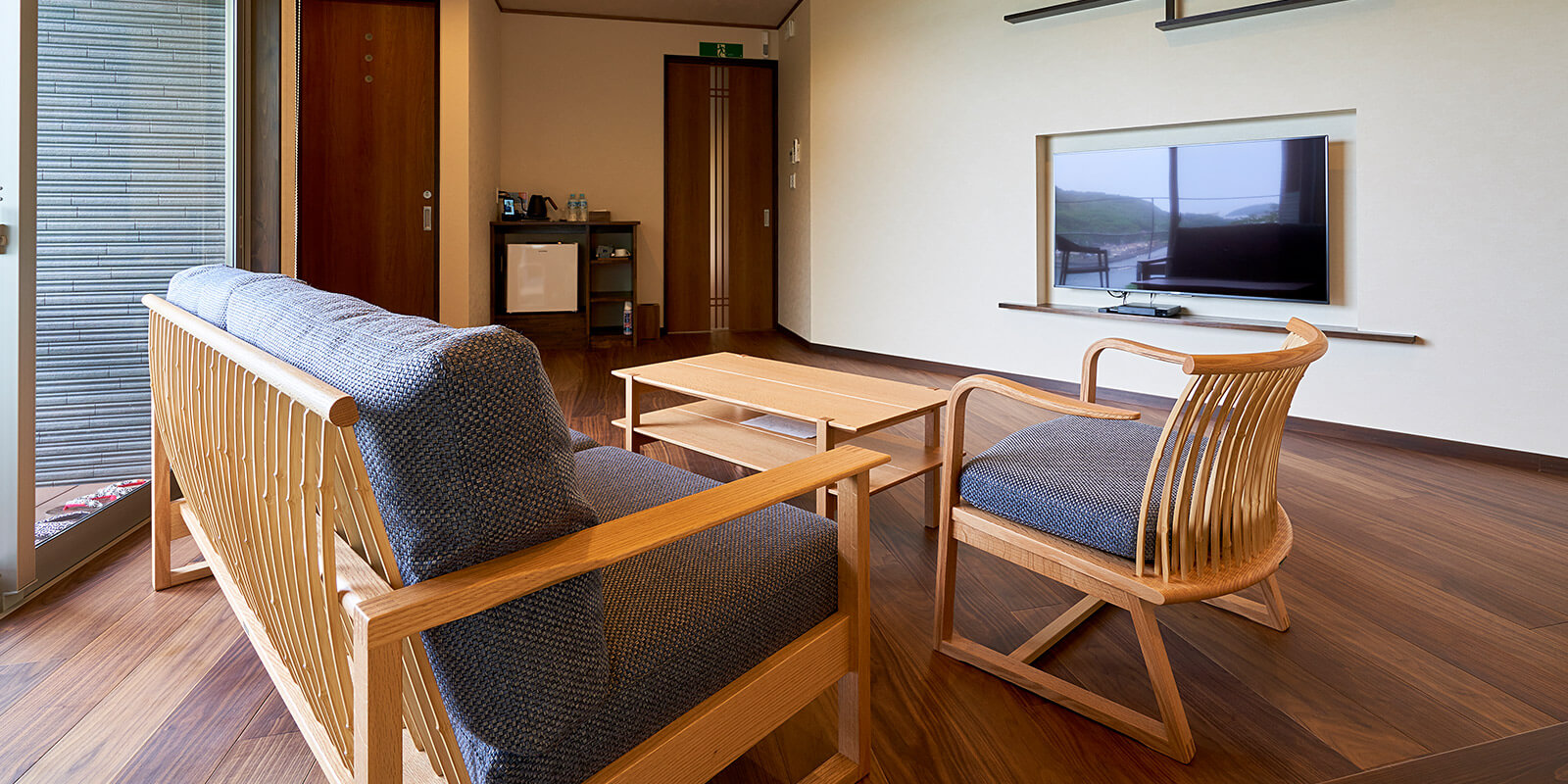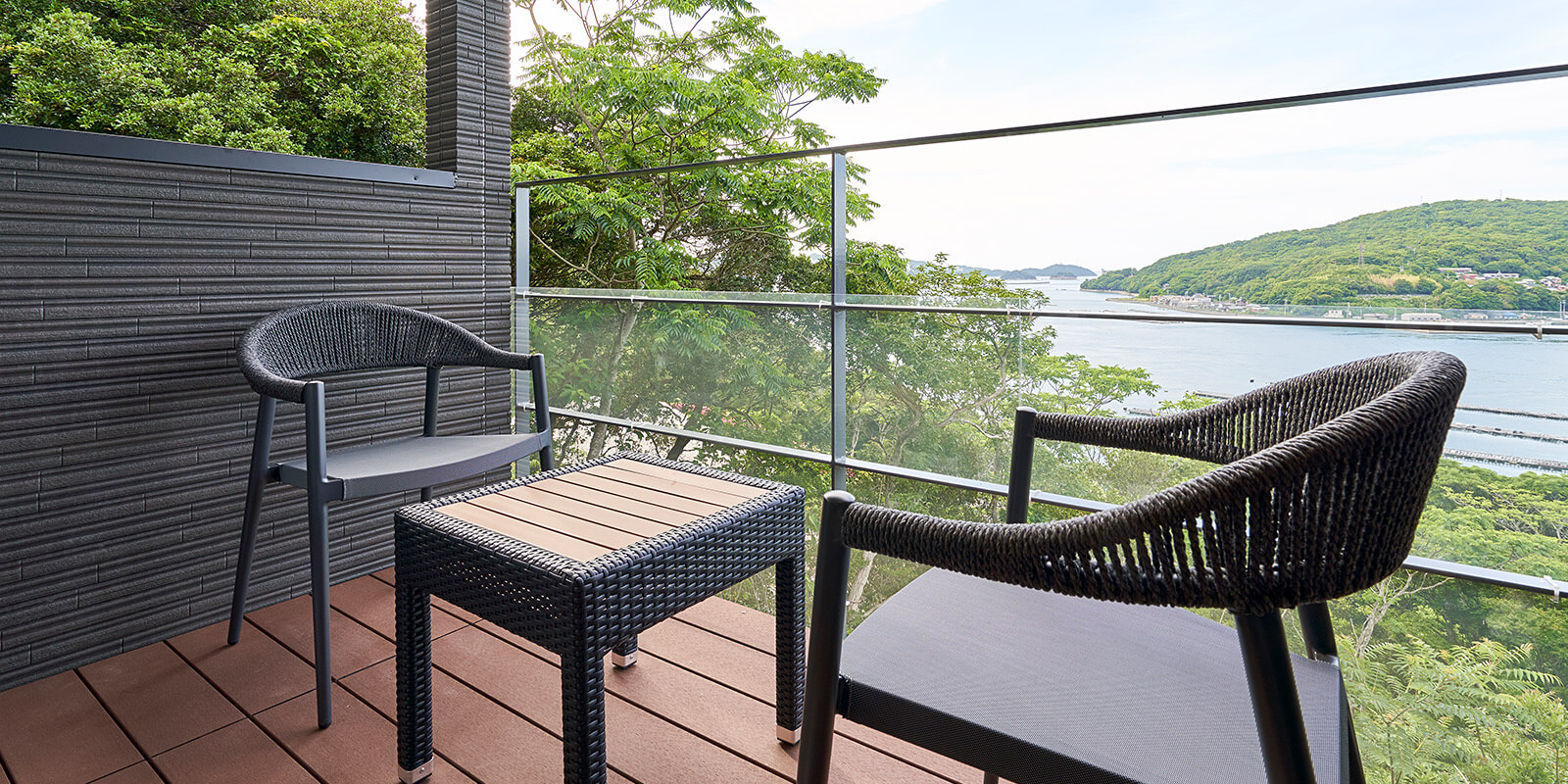 Our guestrooms are named after shades of blue.
Just as our vast views of Toba Bay will treat you to a variety of azure tones, our spaces delight you with different shades of blue as well.
Every room comes with its own indoor and outdoor bath for you to relax and enjoy whenever the mood strikes you.
About our guestrooms
Check-in: 3:00 PM–6:00 PM / Checkout: 11:00 AM
Facilities and amenities

Cotton kimono (yukata)

kimono overcoat (tanzen)

pajamas

bathrobe

geta clogs

bath towel

face towel

hand towel

body towel

toiletry set

body soap

shampoo

conditioner

hand soap

face wash

makeup remover

emulsion

lotion

hairbrush

hair dryer

styling iron

coffee set (original blend)

55-inch TV

bathroom scale

versatile charger

air purifier with humidifier

WiFi

refrigerator

safe
SHAGUJI ONSEN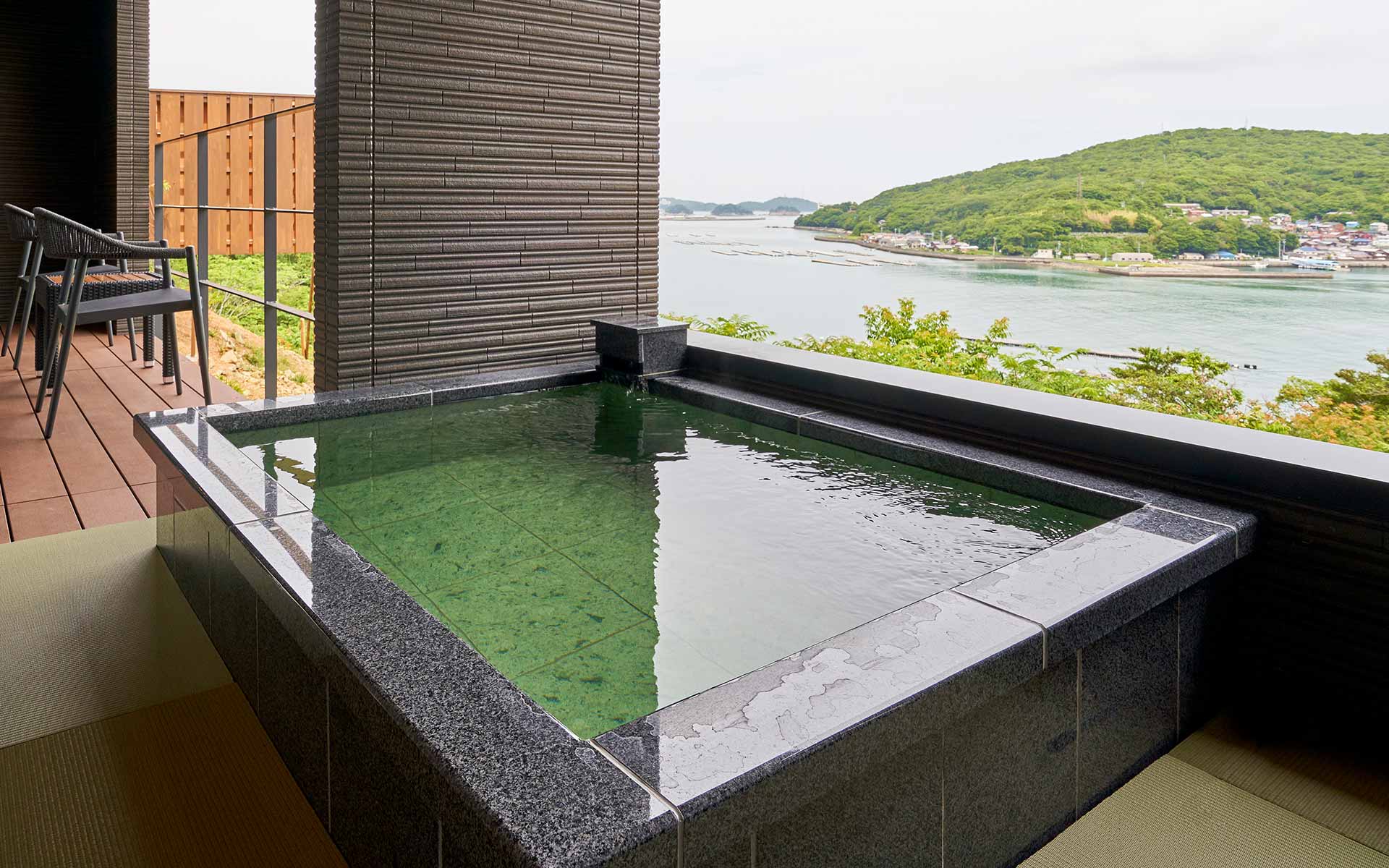 Shaguji Onsen is situated on the Ano River, on the bank opposite the renowned Sakakibara Onsen. It is a hot spring with deep ties to Sei Shonagon–the Heian noblewoman who wrote The Pillow Book–and flows from the Nanakuri source made famous in the Nanakuri-no-Yu hot springs mentioned in her tale. We can adjust the temperature of the hot spring baths. Please do not hesitate to make your requests. 
Note: There is no large public bath available. Note: Shaguji Onsen is fed by 100% natural hot spring water with a recirculation filtration system
FACILITIES
Welcome services

Once you have checked in, it is our pleasure to offer you a welcome beverage along with one of our original confections prepared for your special day.

Open lounge

The central house has a lounge area where you're free to enjoy alcoholic or non-alcoholic beverages and light snacks free of charge.
Hours: 4:00 PM–6:00 PM and 9:00 PM–11:00 PM

Mini library

The central house also has a reading corner available for your use.

Souvenir area

We have crafts made by local artisans, our original TOKI coffee blend, and many other souvenir items available for purchase to commemorate your stay.

Yukata area

Choose your favorite yukata (cotton kimono) and belt from among our selections before you head to your room.
ACCESS
By air or train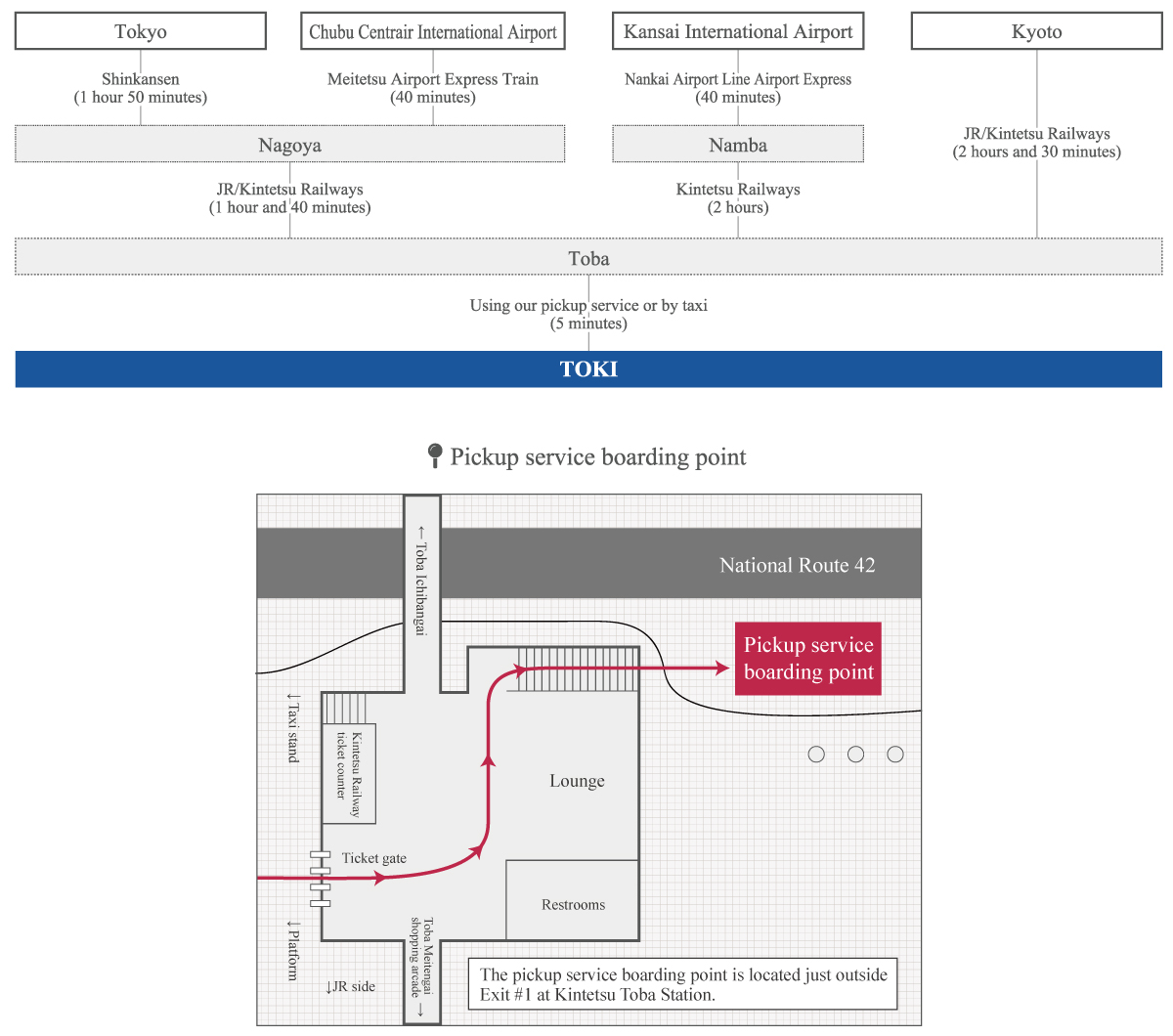 By car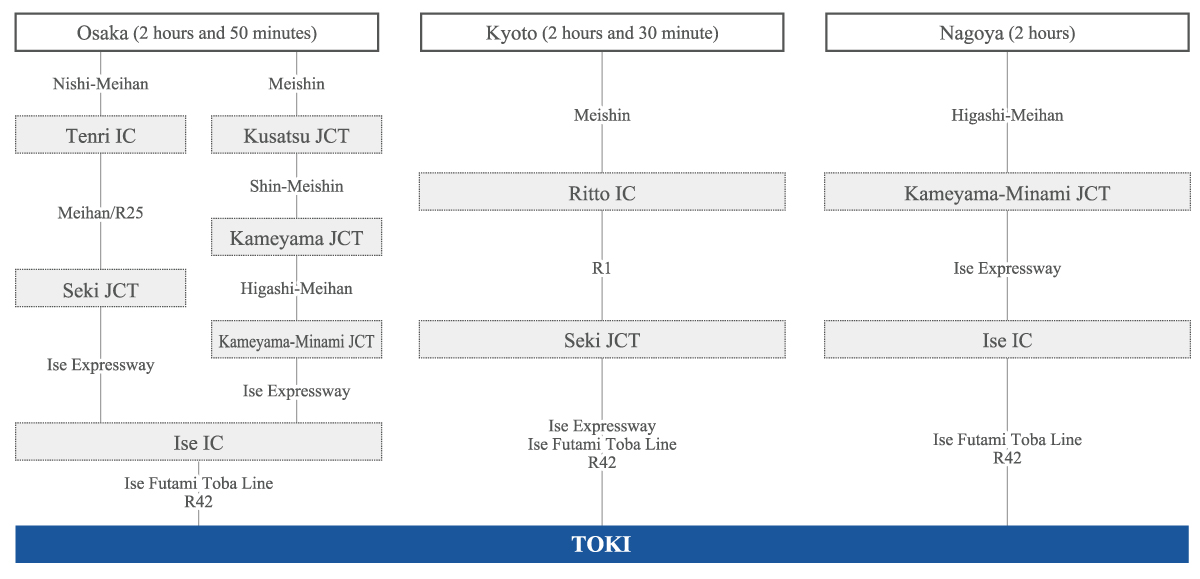 ATTRACTIONS
Toba Aquarium

About 5 minutes away by car

Mikimoto Pearl Island

About 6 minutes away by car

Ninja Kingdom Ise

About 20 minutes away by car

Okage Yokocho

About 30 minutes away by car

Ise-jingu Shrine

Naiku: About 30 minutes away by car
Geku: About 30 minutes away by car

LOVE TOBA

About 6 minutes away by car
FAQ
We're coming by train. Do you have a pickup service?

Our pickup service operates on the following schedule between JR/Kintetsu Toba Station and TOKI free of charge.
Departs Toba Station at 2:45 PM, 3:15 PM, 3:45 PM, 4:15 PM, and 4:45 PM
Departs TOKI at 10:00 AM, 10:30 AM, and 11:00 AM
Note: Please make your reservation for pickup service from Toba Station at least one day prior to your stay.
Is WiFi available in the rooms?

Yes. All rooms are equipped with free WiFi.